BUILDING, REBUILDING, AND

EMPOWERING

BRANDS
Building logos, brand identities, strategies, and more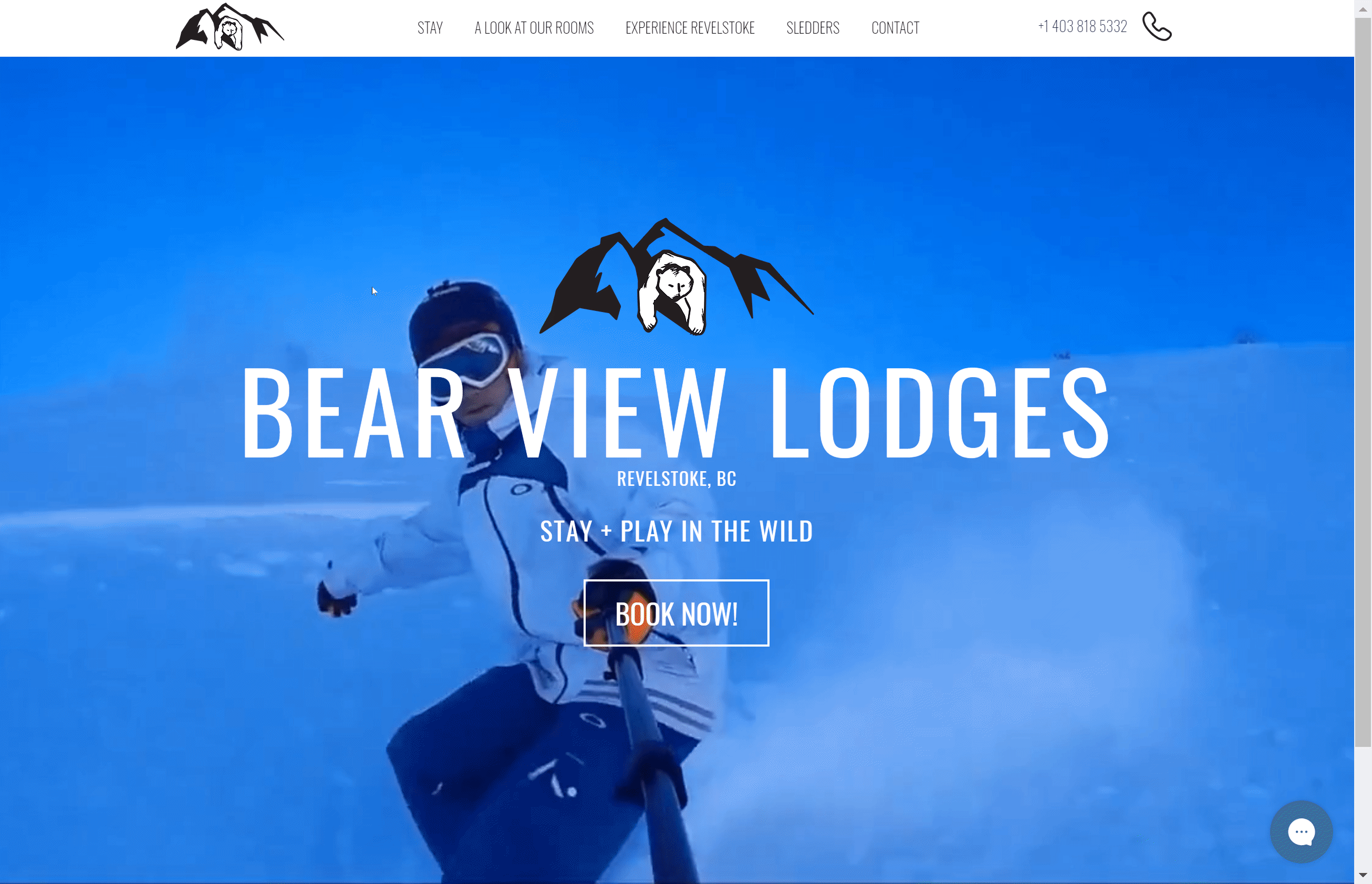 LOGO
​​
BRAND IDENTITY + SITE DEVELOPMENT
​​
SOCIAL MEDIA + INFRASTRUCTURE SETUP
THE BEAR​
​
The fresh new vacation rental needed a face to show the world, so we developed the branding, online presence, and booking elements that matched the local adventure-focused values that have come to represent Bear View Lodges.
​
When creating the logo, we knew a lodge mascot would need to be the centerpiece, and it would need to be modern, authentic, and bold enough to leave a personality-rich mark that was also not overly intimidating. The hand drawn bear balanced against Revvy's iconic backdrop set the tone for the brand's consistent, fresh, online presence across the board.
LOGO
​​
BRAND IDENTITY + SITE DEVELOPMENT
​​
MARKETING STRATEGY + MAJOR ASSETS
​
DIGITAL AD STRATEGY + EXECUTION
​
GRAPHIC DESIGN + ANIMATION
​
VIDEO PRODUCTION
We were tasked with creating a visual and messaging system from scratch that was up to standard with a revolutionary product.
​
The branding had to appeal to both the end-users and corporate-level investment. This meant effectively highlighting the user-friendly and highly approachable appeal of the platform, along with its high-end, cutting edge power. Through the use of colour, custom graphics, video, animation, and bold clean typography, we were able to give the brand life, which was echoed by an even more energy-rich logo design.
Rebrand stories, taking company identities to new heights
LOGO​ + BRAND IDENTITY REDEVELOMENT
SITE REDESIGN
​​
SOCIAL MEDIA STRATEGY
​
MARKETING STRATEGY + MAJOR ASSETS
​
DIGITAL AD STRATEGY
​
GRAPHIC DESIGN + ANIMATION
​
VIDEO PRODUCTION
Integra Data & Analytic Solutions needed to be seen as an innovator in their industry that carried the weight of the powerhouse Oil & Gas solutions they were producing. That called for a full branding overhaul.
​
They needed a crisp modern identity and online presence, along with unique marketing assets that truly showcased the transformative impact of their cutting edge solutions.
The element of high-impact change was achieved by heavily simplifying the brand's lines, components, and colours, turning the over-styled branding and site into an eye-catching, bright, succinct, and high-end corporate experience. We revitalized the messaging, putting the spotlight on key concepts that define the company's edge over its competitors. We extended the visual system across the logo, site, and overall brand aesthetic, creating powerful videos, corporate brochures, content marketing, and more.
BRAND IDENTITY + SITE DEVELOPMENT
​​
MARKETING STRATEGY + MAJOR ASSETS
​
SOCIAL MEDIA STRATEGY

DIGITAL AD STRATEGY
​
INFRASTRUCTURE + COMMUNITY DEVELOPMENT
​
GRAPHIC DESIGN
​
PHOTOGRAPHY
Innovation and community collided in this dynamic space that needed life breathed into its still developing image.
​
High impact visual assets, original photography and graphic design, and a social strategy that encompassed the same energy, drove the branding direction and identity across the board. Everything built was user-friendly, optimized, and intentionally tied to infrastructure that was developed right alongside it.
Marketing assets that complement your established brand strategy + goals
WEBSITE REDESIGN + MANAGEMENT
​​
VIDEO PRODUCTION + MARKETING ASSETS
​​
SOCIAL MEDIA CAMPAIGN MANAGEMENT
STRATEGY SUPPORT
​
COMPETITION + FUNDING CAMPAIGN SUPPORT

RESEARCH + AWARD WINNING REPORTING
We have been lucky to work with and support clean tech innovation and the incredible minds behind green tech and WaSH (Water, Sanitation, and Hygiene) projects.

Backed by experience in the innovation sector, as well as robust Emmy Award winning journalism, we can help you develop an identity, strategy, or single specific asset that supports your brand at whatever growth stage you are in.
​
We would love to learn about your change-making solution!